Government Auction Software
To sell government property, we provide feature-rich auction software.
Perfect for selling off surplus government property.
This is how we can assist. Your organisation can get all it needs from us to run online auctions.
Our software platform for government auctions has a contemporary, secure, and responsive design. Our programme functions smoothly on all current browsers and devices, including phones and tablets, and requires no downloading or installing of additional hardware.
An online government auction software platform created to sell any kind of government property online.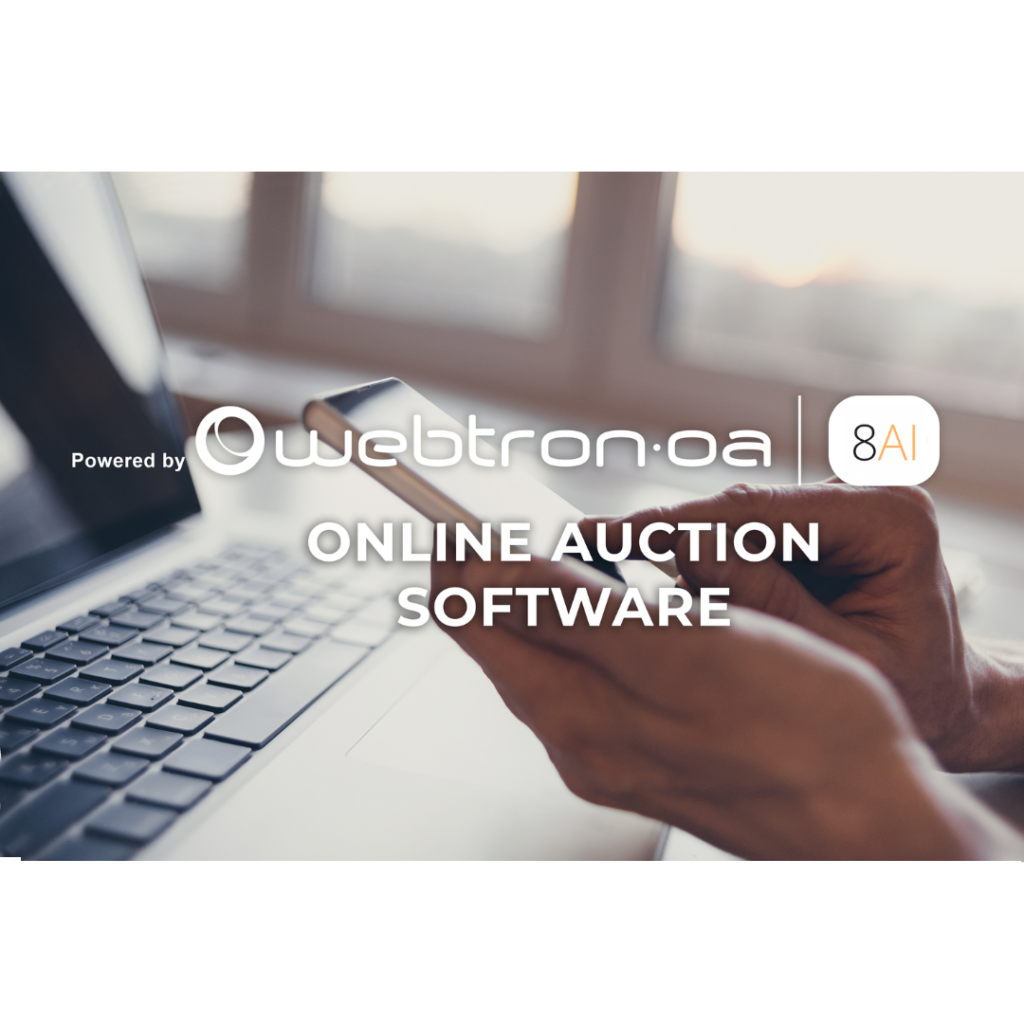 Feature rich, simple-to-use and set-up government auction software
Two main auction formats are all in one auction software platform.
Our auction software platform is simple to use and easy to set up. The system can be run directly off an existing website. We can tailor the platform to suit your government auction software requirements at the local government and councils, state government or federal government level. The online auction platform is also GDPR compliant.
The administrative functions within the system are rich with options. Including invoicing, reporting, sales, and user management
administrative tools.
Fully supported online auctions!
Your online auctions will be fully supported. A comprehensive suite of auction services including phone support, email marketing, social media marketing, website design and marketing, and remote clerking services are also available.
Full auction system setup, training and support for are included.
Want to learn more? Get in contact with our experienced team today.
Online government auction software solutions:
🎥 Live Webcast Auctions
⏳ Timed Online Auctions
📈 Marketplace
👩‍💻 Remote Clerking option
✅ Everything you need & will run from your own website
🏷 White Label Auction Software – 'value protect your bidders & IP' ( Not a group site
)
So modern works on all devices without frustrating bidders to download apps
🧑‍💻 Includes Setup, Training & Local Ongoing Support
🧾 Auction invoicing & reporting
🖥 Websites & marketing
😊 Simple for bidders and powerful for auctioneers
So ready to get started?
Webtron 8.0AI has arrived!
There has never been a better time to take your online auction business to another level with artificial intelligence technology!
Take advantage of Webtron 8.0AI, a white-label auction solution that runs from your own website. It has been designed for Government auctioneers like you.
It's 'Simple for bidders and powerful for auctioneers'.
Please get in touch and arrange a demo for your business.
FAQs
What is government auction software?
Government agencies may manage and hold online auctions for surplus or confiscated goods like vehicles, equipment, or real estate thanks to government auction software.

What are the benefits of using government auction software?
The benefits of using government auction software include increased efficiency, wider reach, reduced administrative costs, improved transparency, and increased revenue.


How does government auction software work?
Government auction software typically includes features such as item listings, bidding, payment processing, and reporting. Buyers can register and bid on items through the software, and the auction process is managed and tracked electronically.

What types of government agencies use auction software?
A variety of government agencies use auction software, including federal, state, and local governments, as well as law enforcement agencies and other entities that manage the seized property.